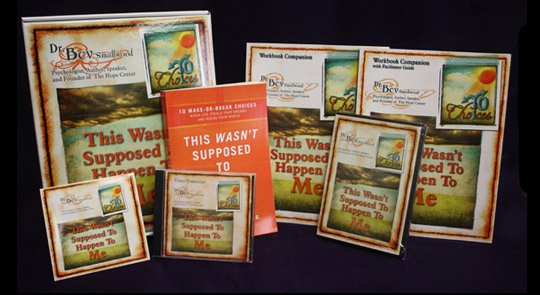 This 10-session video learning program, This Wasn't Supposed to Happen to Me, is based on the Thomas Nelson book by the same name. This program is unique for several reasons.
With sound Biblical wisdom and scientifically-tested psychological insights and strategies, this program tackles the toughest issues that you face as you work to overcome the struggles of your life;
Each video features real people talking about their setbacks and tragedies, sharing their stories of struggle, recovery, and beyond.
When traumatic situations strike, you feel powerless. You learn a powerful secret: you do have life-altering choices in how you respond.
An extensive workbook is a tool that makes your learning productive, the process smooth, and the outcomes more powerful.
Dr. Bev Smallwood – psychologist, author, speaker, and the developer of this video learning program – reveals important insights that enable you to understand what it really takes to successfully make the 10 choices that lead to recovery, strength, and a greater sense of purpose.
Denial vs. Reality;
Victimhood vs. Responsibility;
Why vs. How;
Doubt vs. Faith;
Bitterness vs. Forgiveness;
Guilt vs. Self-Forgiveness;
Isolation vs. Connection;
Depression vs. Grief;
Avoidance vs. Courage;
Powerlessness vs. Purpose

This Wasn't Supposed To Happen To Me Facilitator Kit: $249
for a limited time we are offering an introductory price of $199!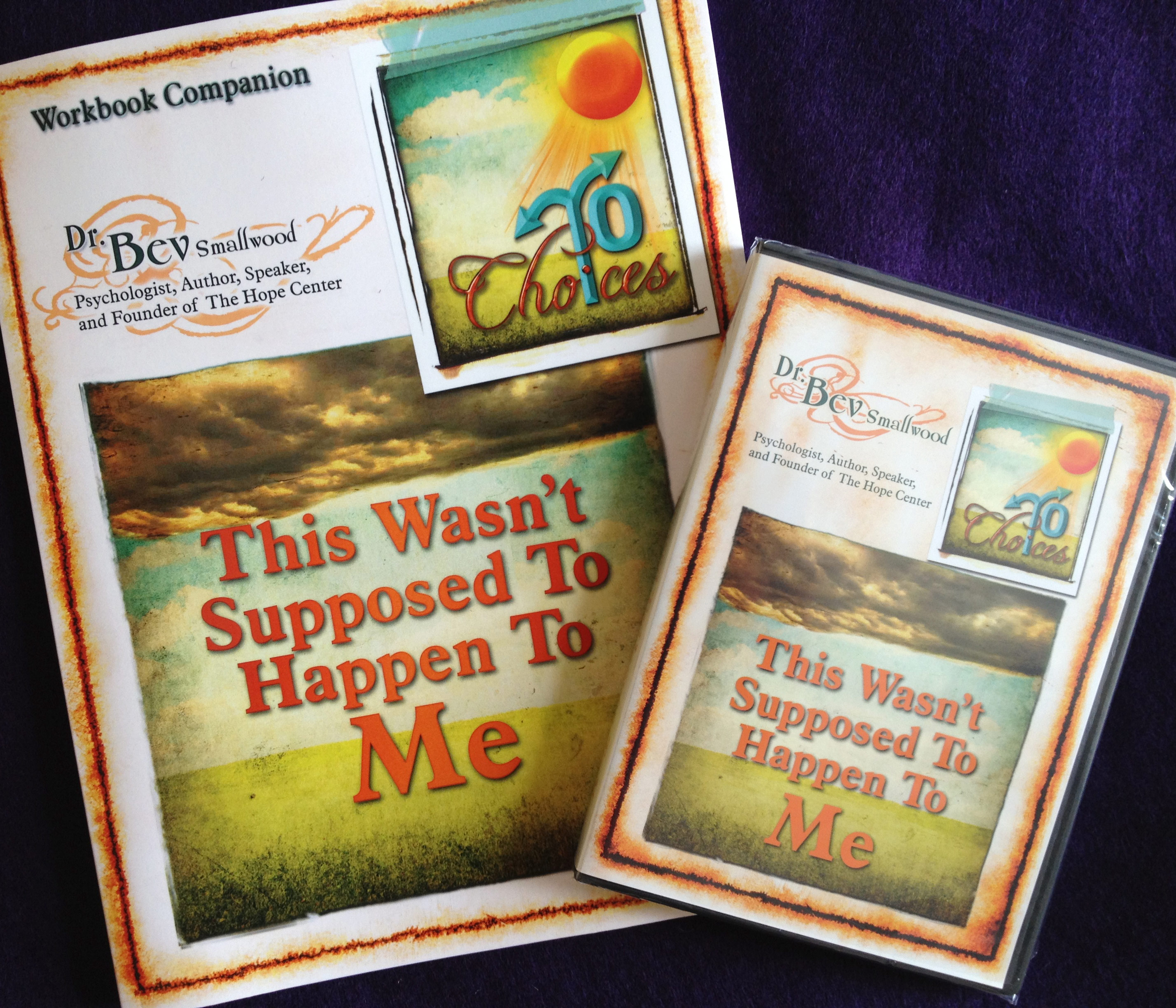 This Wasn't Supposed To Happen To Me Individual Learning Program: $99